Hosted Solution System Administration
EID can provide an administrator to help you identify all business, technical, and security requirements to facilitate the adoption and implementation of a hosted Enterprise Content Management (ECM) solution to meet your organizations objective.  
A specialized and trained EID Administrator will be responsible for supporting the day-to-day operations of the ECM system including managing access permissions, leading the design and implementation of features and user interfaces, partnering with your staff as necessary on the development and testing of code for new functionality, and fixing a wide array of content maintenance issues.
Your designated Systems Administrator will be your technical liaison with your software host provider as necessary to guarantee that these systems and databases are running efficiently; we will ensure that the business users are able to access all ECM functionality whether from an office and/or through mobile access as required.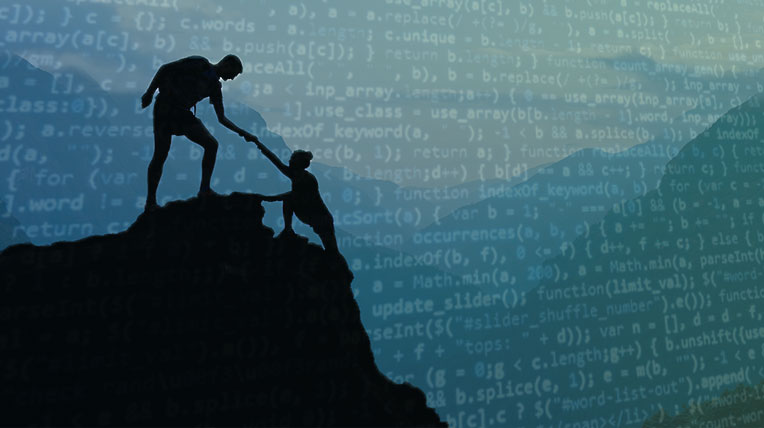 Distraction-Free Business Focus
The EID Administrator can facilitate software/system access, managing, maintaining, monitoring and upgrading your solution for you so you and your team may focus on your business processes.
Note: All technical activities may be scheduled after business hours to minimize user and business operations.
In addition, the EID Administrator will implement Change and Problem Management (i.e., no system updates will be implemented without extensive testing and planning on when best to implement any software changes.
Reported problems will go through a structured process to be tracked and resolved.) to ensure reliability and minimum time when the solution isn't available. Typical tasks that we will plan and execute, but are not part of the day to day support task are software upgrades, software patches for the application, the database or software being off-line for a restart or recovery, software and database tuning, etc.
Responsibilities of the EID – ECM Systems Administrator
Troubleshoot, research, and resolve ECM system performance issues including solution access, solution response time, security, reports, interfaces, and database issues.
Serve as first point of contact (i.e., Help Desk) for users to troubleshoot software/system access problems, work with users when they experience software error codes, and help users when software/system isn't being responsive.
Manage ECM software to include set-up or inactivate users, designate user roles, establish proper permission levels for all users, tune ECM software, and monitoring the overall ECM software performance.
Perform configuration of system "timer" jobs and restoration of ECM objects, if any errors occur.
Work with end users and department heads to identify and the document required and/or network solution service level agreements.
Assess and coordinates module installation, configuration, maintenance, upgrades and manage the ECM server environments.
Provide expertise configuring all service applications related to the ECM solution.
Maintain the optimal performance of the ECM software/system by reviewing application dashboard daily, evaluate error messages and logs, ensure performance tuning is performed as required, etc.
Ensure any system task(s) or system scheduled activities are executed as expected for data loading, work activities in queues move according to preset rules, jobs/task are completed without errors, etc.
Administer and perform all ECM system administration (e.g., plan and perform database upgrades, apply database maintenance, design and maintain physical database layout, perform database reorganizations, design and implement backup and restore strategy, maintain database security, administer database performance, manage database storage, plus database problem determination and resolution, etc.).
Determine how ECM solution data will be replicated to multiple instances/locations, develop backups and restores for disaster recovery plan, plus set-up regular system maintenance windows.
Assist with user training, create or update ECM User Guide and prepare system technical documentation as required.
Work closely with the client's IT Security staff to ensure any security vulnerabilities are eliminated within the terms of the Service Level Agreement.
Prepare monthly statistics on system performance and reliability to assess and report any problems/concerns to the Executive/IT management team and the vendor on meeting service level agreement.
Serve as primary architect for all request for custom ECM features.  This includes working with all levels of business both verbally and in writing to assess business needs and recommend how to address them with ECM.
Possess intermediate level knowledge of configuration, maintaining, and managing a hosted ECM solution environment.
Experience with ECM system administration, writing scripts, configuration management, operating systems, enterprise backup and recovery procedures, and system performance monitoring tools.
Experience to perform application unit testing, requirements testing, user testing, load testing, functional, performance/load testing, and regression testing.
Intermediate knowledge of web-based publishing format management, history editing and version control, indexing, search and retrieval of documents images.
Familiar with SQL Server concepts such as permissions, maintenance jobs, and database configuration items.
Experience with organization and documentation of complex system design activities and configurations in accordance with industrial and/or agency policy and procedural standards.
Advanced knowledge of Active Directory with a specific focus on user and group permissions.
Past experience with information technology system maintenance, troubleshooting, problem resolution of computer systems applications or databases in a virtual environment.
Intermediate knowledge of Software as a Service and COTS (non-Microsoft) enterprise-wide, multi-tier applications.
Will work scheduled business hours to assist with issues that may be of an urgent and critical nature plus some after business hours as necessary to maximize ECM solution availability.