Enterprise Content/Records Management
Since 2009, EID has been one of the pioneers of the vendor-neutral consulting in ECM technologies. Our familiarity are with various technology products and frequently develops articles and participates in the development of industry standards and best practices at both the national and international levels.   President/CEO Robert M. Blatt recently led a successful effort to update US standards related to include guidelines establishing that Electronically Stored Information (ESI) has been retained in a trustworthy system/environment.
Trusted and reliable electronic records systems
Do questions like these haunt you at night?
Where is your data?

Are you managing your mounting volumes of electronic records?

Are your electronic records stored safely?
PROFESSIONAL ASSOCIATIONS & INDUSTRY PARTICIPATION
Association for Image and Information Management (AIIM).
2008 – Received Thomas Bagg Standards Award
2005 – Inducted into AIIM Company of Fellows (#173)
2002 – Received Distinguished Service Citation
2002 – Received National Standards Leadership Award
2000 – Received ANSI/AIIM Standards Excellence Award
1998 – Appointed to the AIIM – U.S. Technical Advisory Group
1998 – Awarded Laureate of Information Technologies in Workflow
1998 – Awarded Laureate of Information Technologies in Document Image Management
1997 – Awarded Master of Information Technology
What is a trusted system?
Trusted electronic records systems:
Use a combination of hardware, software and media storage that prevent unauthorized alterations
Are verifiable through an independent auditing process
Keep backup copies of information (at least one in a safe and separate location)
Use policies and procedures to ensure proper records handling
If you don't have a trusted electronic records system, your business or organization can face fines, compensation claims or business suspensions for a compliance breach. You have to keep your clients' data safe.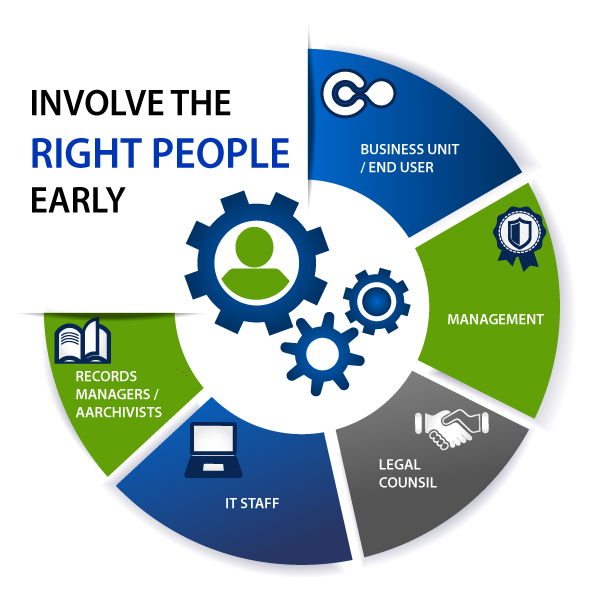 Creating your trusted records system
To create a successful trusted content management or records system, it's vital to involve the right people in your organization early on in the process. This includes your management staff, legal counsel, IT staff, records managers and archivists, and the business units and end users who'll use the content management system. We'll help you identify them, get their buy-in and involve them throughout the project.
These phases include:
Phase 1: Conduct a high-level and detailed process baseline and identify business and technology objectives and goals
Phase 2: Conduct technology evaluation and determine business and technical requirements
Phase 3: Plan data migration, evaluate forms, document taxonomy classification and determine
Phase 4: Create a detailed technical RFP, evaluate product demos and select a vendor and technology solution
Phase 5: Design, develop, test and evaluate system
Phase 6: Conduct implementation planning, user training and feedback, document business processes and policies and procedures.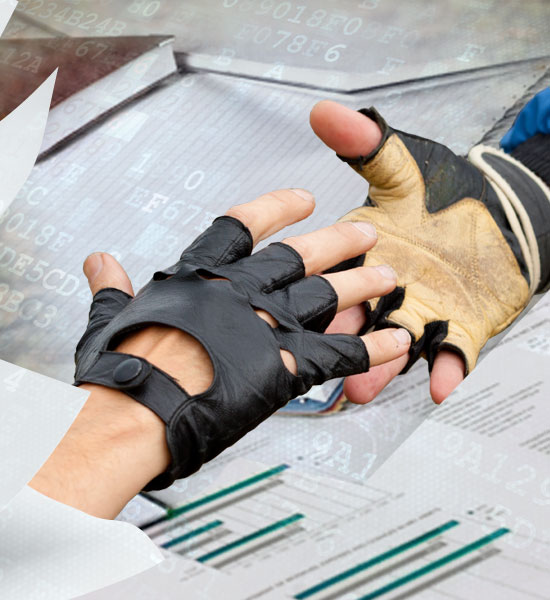 Do you find yourself …
Feeling buried in an avalanche of revisions, versions, copies of reports, documents, contracts and files?
Losing time and money in document tracking, auditing, and retention?
Are you sensitive documents correctly stored and managed?
We help you find the document source – changing process and systems to streamline your documents that save your team time and your company money.  Your secure documents remain secured in a legally-defensible electronic records management environment.
Why trust us?
We're a leader in developing standards for electronic content management systems. In fact, we've helped create the current international standards and best practices in this field. We've been instrumental in developing standards related to electronic content management for:
AIIM – Association of Information and Image Management
ISO – International Organization for Standardizations
ANSI – American National Standards Institute
AIIM Master of Information Technology
National and International Standards ANSI/AIIM/ISO
Worldwide AIIM Company of Fellows since 1963
Robert Blatt, EID President, has been named to the AIIM Company of Fellows, the highest award within the electronic content management industry.
We have more than 25 years' experience working with large multi-national organizations through all the project phases from planning to implementation. Unlike most consulting organizations which stop after helping with vendor selection, we will continue to work closely with you through the implementation of your content management system.
We're here to help.