Our View Of Vendor-Neutral Consulting
Our clients will always come first. We understand the position of trust given to us and we will continue to stand firm on providing recommendations toward the sole benefit of our clients.
This unwavering commitment of impartiality has earned us key positions in the development of industry standards and best practices at both the national and international levels for:
AIIM – Association of Information and Image Management
ISO – International Organization for Standardizations
ANSI – American National Standards Institute
When it comes to developing a Trusted Document System for your organization … you want to work with EID – a company whose very foundation is established in TRUST.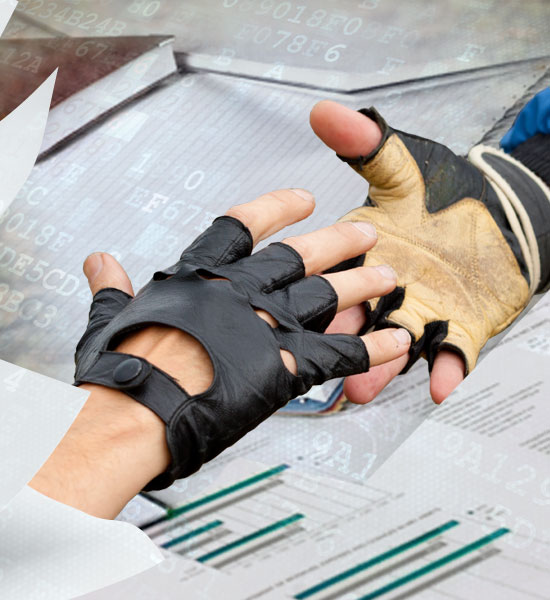 ECM Standards Development
The EID team has been instrumental in the development of numerous National and International standards and guidelines related to Electronic Content (or records) Management (ECM) and associated technologies.  There are several critical standards currently in development at the international levels associated with assessing electronic content/records along with designing and utilizing trustworthy technologies enabling organizations to implement reliable electronic records storage.
In fact, many of these and other related national (ANSI/AIIM) and International (ISO) standards and guidelines in use around the world today were led and/or developed with resources from EID, who have been recognized as US experts to ISO by the American National Standards Institute (ANSI) since the mid 1990's.  Listed below are some of the industry awards and recognition received by the EID team, along with additional summary on relevant ANSI/ISO standards and guidelines developed by the EID team related to procedures and best practices.
Industry Credentials and Awards
AIIM Company of Fellows – 2005 (#173)
AIIM Distinguished Service Citation – 2002
AIIM National Standards Leadership Award – 2002
AIIM-Laureate of Information Technology (Workflow) – 1998
AIIM-Laureate of Information Technology (Document Imaging) – 1998
AIIM-International Master of Information Technologies (M.I.T.) – 1997
AIIM Certificate's of Appreciation – 1992/1993 AIIM Conference and Industry Standards Committee' Participation
National (ANSI/AIIM) & International (ISO) Standards Committees
ANSI/AIIM Standards Board – 2007 – Present, Member
United States Delegation (ANSI) to ISO TC/171 – Vice Chair 2006 – Present
ISO SC1/WG8 Trustworthy WORM – Convenor and Project Leader
ISO SC3/WG4 Trustworthy Assessments – Convenor and Project Leader
ANSI/AIIM C27 Document Management Committee Chairman (1999 – current)
ANSI/AIIM Implementation Guidelines (1998 – Current)  Chairman
ANSI/AIIM C29 XML Standards – (Past Co-Chair, Current Member)
ANSI/AIIM C21 – Advanced Data Storage Technologies committee, Chairman
ANSI/AIIM C22 Evidentiary Committee, member (1998 – current)
AIIM-US Technical Advisory Group (TAG), Member (1998 – current)
ISO 12044 Business Process Baselining & Analysis
ISO 14105 Change Management for successful EDMS Implementation (Author/Project Editor)
ANSI/AIIM 25 ECM Trustworthiness Assessments – Committee Chair
ANSI/AIIM ARP 1 – 2007 – Analysis, Selection and Implementation Guidelines of EDMS (Author/Project Editor)
ISO 22957 Analysis, Selection & Implementation Procedures for ECM Technologies Technical Report – US Chief Delegate, ISO Project Leader
ISO 22938 XML Data Exchange Standard – US Chief Delegate
ISO 10255 – Optical Disk Storage Technology, Management and Standards (Author/Project Editor)
ISO 23868  – Monitoring and Verification of Data stored on optical media (Author/Project Editor)
ISO 18509/15801 – Legality Issues and admissibility of information – US Head of Delegation
ISO/TC171 SC2 Technology – Document Imaging Applications – Chief US Delegate
ISO/TC171 SC1 Quality Issues – Document Imaging – US Expert
ISO/TC171 SC3 Legality Issues – Document Imaging – US Expert
ISO/TC 171 SC2 ISO/12028  – Indexing and verification of data – US Expert