California State CMAS
Information Technology Consulting Services | CMAS No. 3-06-70-0813C
How can EID, Inc. serve you?
We are subject matters experts in Enterprise Content Management (ECM) software to enhance an organizational performance. Whether you need guidance to initiate a new project, need assistance with vendor oversight, and/or manage an ECM project; we customize our resources, apply industry standards and use our knowledge in best practices to meet your requirements.
One goal is to help our clients meet the challenges faced as a result of legislative changes, constituent demands, technology advancements, and goals to be cost efficient. We have a wealth of experience in finding creative and customized solutions to address current issues, fix audit findings, and improve customer service in government organizations.
We analyze your State business and expertly recommend business or technology solutions to help you meet your organization or project goals. Our in-depth State process knowledge and experience complimented our work on industry standards is unsurpassed.
Service to State and local government agencies as well as private industry clients improve, expand, and maximize the value of using ECM technology for their business.
Our track record of success to everything we do, and our clients leverage the years of direct project experience, knowledge, and highest value to your organization.
Electronic Image Designers is pleased to provide services to the State of California through the California Multiple Award Schedule (CMAS) associated with Electronic Content Management Technologies including:
Information Technology Consulting Services –   CMAS No. 3-06-70-0813C
CMAS Term Dates:  Through 12/31/2022
Shown below are some of available consulting services as part of this contract:
Electronic Content & Records Assessments
ECM Strategic Planning
Document Management Studies
Project Oversight & Management
Process Re-engineering
Requirement Analysis
ECM System Analysis and Design
Project Planning
RFP Development and Vendor Selection
Risk Management
For more information, contact:
Mr. Robert Blatt, Principal Consultant

Voice: (805) 529 – 0600

Electronic Image Designers, Inc.
4361 Brookglen Street
Moorpark, CA 93021
Please Contact EID directly to receive a copy of the CMAS contract.
This CMAS Agreement provides State and Local Agencies a contracting vehicle focused on providing vendor neutral ECM related consulting services and provided by recognized industry experts at both the national and international levels.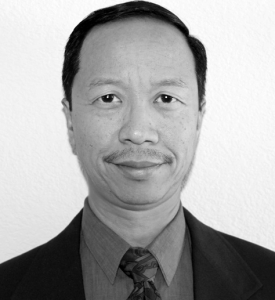 Ed Lee
Senior Consultant
(916) 214-0715
Lee@eid-inc.com
Ed's Expertise
Successful ECM project implementations at various State Departments and local governments.
Direct input into international and national standards at AIIM through technical advisory group/committees for the use of ECM technologies.
Knowledge is State agency management and years of expertise in Technology governance, planning, administration and oversight.
Executive management, project management, and technology oversight.
Mentored managers and staff on technology and non-technology responsibility including direct supervision of staff and/or consultants.
Years of experience with vendor or product selection and technology project management.